Have you ever wondered why celebrities' curly hair looks so effortless?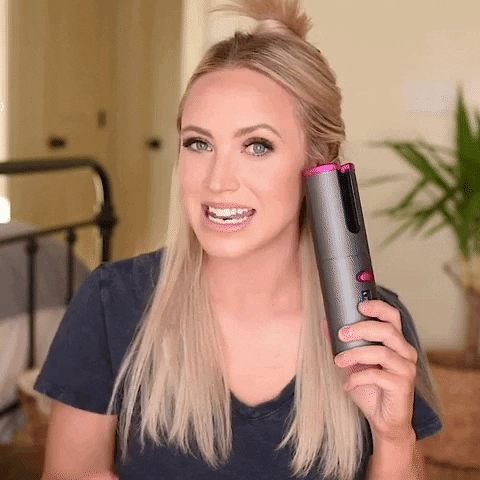 If so, then you've come to the right place to learn how to master ironing your own hair! For people who are not used to using traditional wired curling irons, the easiest curling iron is a new high-tech styling tool that fits the popular aesthetic.You're worth it.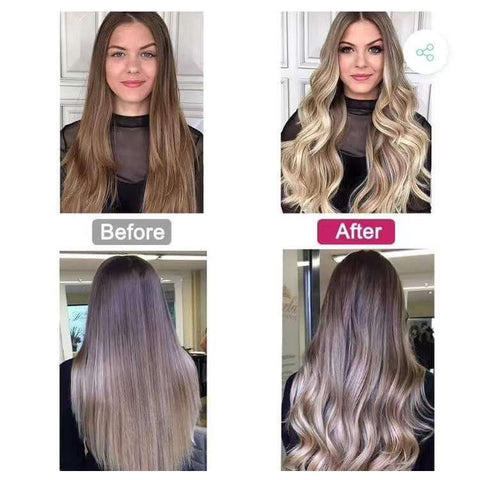 Best easy to use curling wand
Using the right curling wand is the key to creating beautiful layered curls in your hair. If you have naturally straight, five-black hair, you must envy those beautiful women with curly hair. However, the fear of damaging your hair with a perm may make you think twice about curling your hair. If you're new to curling and need a curling iron that heats up quickly, curls quickly and has adjustable heat settings to prevent damage to your hair. Then be sure to use this Best easy to use curling iron.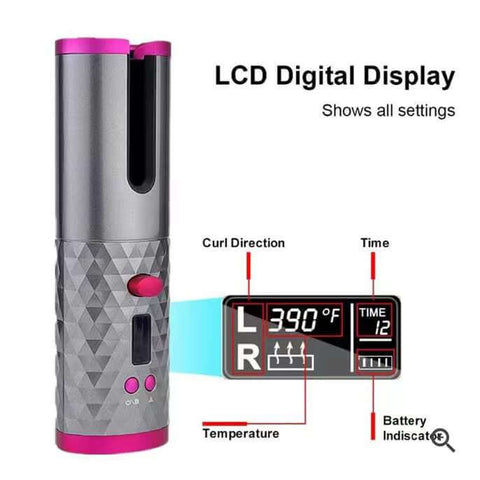 Easiest curling iron to use.
This is a modern innovation that instantly creates luxurious, voluminous and perfectly curled hair with the push of a button, which can take hours to achieve the traditional way. Carry one with you and it's like having your own personal curling salon anywhere!
Easy way to use a curling wand
Unlike traditional straighteners that cause long-term damage to your hair with each use and inevitably dry it out, this easiest to use curling wand is perfectly suited for hair. It comes with a ceramic coating that not only protects your hair from the heat, but also makes the curling process smooth and gives you a tangle-free experience.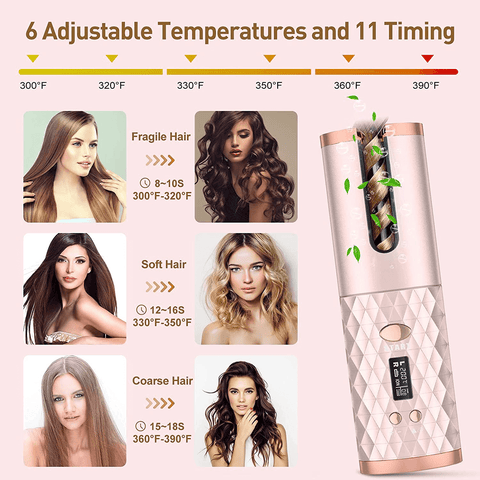 Easy to use curling iron for long hair
With easiest to use curling wand, everyone can become a curling expert. What makes this amazing necessity so special is that it doesn't require you to have any hairdressing skills or experience to use it proficiently!
Best curling iron easy to use.
Press the button to turn it on and wait a few minutes until it gets hot. Hold it close to your hair and the curling iron will automatically rotate and roll part of your hair into the curling chamber.
The curling iron's plant protein coating effectively repairs damaged hair, making it softer and smoother. 
  Smart System: The cordless automatic curling iron allows you to freely set the temperature and curl direction (left or right).
  Two-way rotation: With the latest two-way rotation technology, you can simply set the direction of rotation and place your hair to create the perfect curl. Easy to operate.
  LCD Display: Large LED display shows clear temperature, direction and timer for greater readability and ease of use.
 USB Input and Output: It takes approximately 4.5 hours to charge the curling iron. Up to 60 minutes of use on a 5000 mAh lithium-ion battery, which can also be used as a mobile power source.
-==============Free shipping worldwide==================
Please allow 2-4 weeks for delivery to the United states 、Canada、 United kingdom、Australia、 New Zealand and all European union countries
Please allow 2-6 weeks for delivery to the rest of the world
Our gurantee
Tracking number for every order
Sale payments via paypal and stripe
24/7 assistance shop beautifulyou886@gmail.com
No hidden fees