Pearl tiktok is a precious jewelry material that differs from seawater pearls in that they come from freshwater shellfish, which typically grow in freshwater lakes and rivers. These pearls come in a variety of shapes, colors and sizes, making them ideal for jewelry design and crafting.

Currently pearl on tiktok belongs to freshwater pearls.
Tiktok oyster pearls are very popular at present. Everyone is curious about pearls. Let me introduce the growth process of pearls, and our designers made the picked pearls into handmade pearl necklaces. Handmade pearl necklaces are carefully selected and handmade by us. Shiny natural pearls are a great gift for mothers and girlfriends during festivals, and pearl necklaces are a great expression of your eternal love.
Tiktok pearls has been strictly screened to select high-quality pearls with strong luster. Each piece is perfectly round with over 95% flawless surface. The diameter of oyster pearl tiktok is 8-9mm, and the length of the necklace is more than 45cm. Classic and stylish, this pearl jewelry can be worn in any season and on any occasion. It can be worn alone or stacked with other necklaces.
With new s925 silver ingot-shaped buckle, it is easier to wear and show a sense of luxury
Tiktok pearls are a valuable jewelry material that forms inside oysters, a type of mollusk. the pearl oyster's formation usually involves the following process:
Foreign matter entering an oyster: Oysters are hard-shelled molluscs that live in the ocean. When some foreign matter enters the oyster's shell, such as sand grains, parasites, etc., the oyster will feel uncomfortable. In order to protect itself, it will start to secrete a substance called "nacre" or "protein" to wrap the foreign matter.
Formation of the pearl sac: The oyster begins to secrete nacre to wrap the foreign matter, gradually forming a structure called the "pearl sac". The ever-secreting nacre within this sac layers together, gradually developing the appearance of a pearl.
Layers of accumulation: Oysters continue to secrete nacre, which continues to accumulate around foreign objects, forming layers of pearls. Nacre is mainly composed of protein and calcium carbonate.
Pearl from tiktok growth: Over time, the accumulation of layers of nacre will gradually increase, and the pearl will gradually increase in size. Properties such as shape, color and luster of a pearl from tiktok depend on the oyster species, environment and the quality and structure of the nacre.
Ultimately, this process creates a full pearl over a period of months to years. These pearls can be collected by humans and used to make jewelry. It's worth noting that naturally occurring pearls are relatively rare, making them very valuable. On the other hand, the technology of artificially growing pearls has also been developed, allowing people to produce pearls of different qualities and colors in a more controlled manner.
How to Process Oyster Pearls
The machining of the pearl oyster is a complex process involving multiple steps and techniques. The following are the basic steps for processing oyster pearls in general:

Picking oyster pearls: First, you need to pick oysters to get pearl raw materials. This usually needs to be done in a specific farming area, as oysters need to be grown in the right environment to produce pearls.
Grading: Picked pearls are graded based on characteristics such as size, shape, color and quality.

Cleaning: Pearls may collect some dirt and foreign matter during the picking process, so they need to be cleaned. Cleaning can be done by gently wiping with mild soapy water, making sure not to damage the surface of the pearl.
Drilling: If pearls are to be used as part of jewelry, they may need to be drilled for threading or setting.

Grinding and Polishing: In some cases, grinding and polishing may be necessary to enhance the pearl's luster and appearance. This will ensure that the surface of the pearl is smooth for a better luster.
Designing and making jewelry: If you plan to use pearls in jewelry making, you need to incorporate them into your designs. This includes selecting appropriate metals, gemstones and other materials, as well as creating various jewelry pieces around pearls, such as necklaces, earrings, rings and more.

Care: Pearls are organic materials that require proper care to maintain their beauty and luster. Avoid exposing pearls to strong light, chemicals, and heat to prevent damage.
It is worth noting that pearls are a natural and organic product and each one is unique. Processing should respect the natural beauty of the pearl and avoid excessive processing that compromises its value.
=================================== 
HIGH DEMAND- Most orders arrive in 10 to 18 business days.

SATISFACTION GUARANTEED- If something is wrong with your order, you can quickly contact our helpful customer support team to get a refund. 

Available online only. We ship Worldwide!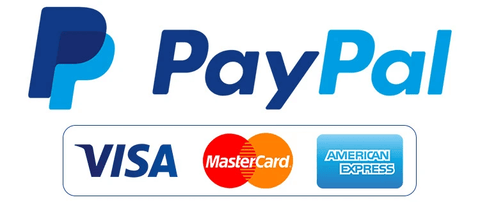 Worldwide Shipping in 72 HOURS
Free shipping worldwide
Please allow 2-4 weeks for delivery to the United states 、Canada、 United kingdom、Australia、 New Zealand and all European union countries
Please allow 2-6 weeks for delivery to the rest of the world
Our gurantee
Tracking number for every order
Sale payments via paypal and stripe
24/7 assistance shop beautifulyou886@gmail.com
No hidden fees