The short natural fake eyelashes are made of high-tech advanced mink-like synthetic fibers that feel incredibly soft and lightweight on the eyes. showbeautifulyou eyelashes are 100% handmade, after more than a dozen processes, every step pays attention to quality supervision, and we always pursue perfection.
Short natural fake eyelashes add enviable depth to the look of lashes. Softly styled smaller lashes create a more natural look while still blending seamlessly with their own lashes for a sexier, fuller finish. The 10-11mm length is more friendly to glasses wearers.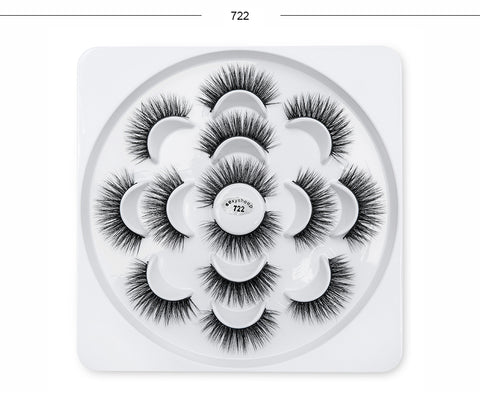 Showbeautifulyou lashes with stretchy thin cotton lash bands, plus finely handcrafted fine hairs, will bring a lighter, easier, painless eye makeup experience. short natural false lashes are very wear-resistant, a pair of false eyelashes can be used more than 10 times.
The short thick false eyelashes are made of high-quality synthetic fiber material, super soft and smooth, indistinguishable from natural eyelashes, and most importantly, handmade, so don't worry about our furry friends! The short thick false lashes are birthday, lover A great gift for Christmas and Christmas, and a great gift for women.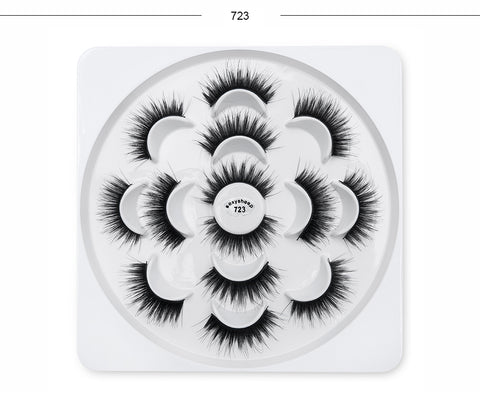 What fake eyelashes look most natural?
Choose short natural false eyelashes to make the eyes look softer and more atmospheric. Choose eyelashes that match the length and thickness of your own eyelashes to make your eyes look more natural. Choose false eyelashes with a darker color to make your eyes look more energetic. The smoothness of short natural looking false eyelashes is important, if it is too rough, it will look unnatural.
What size are the shortest lashes?
Short natural fake lashes are usually between 0.5mm and 6mm in length.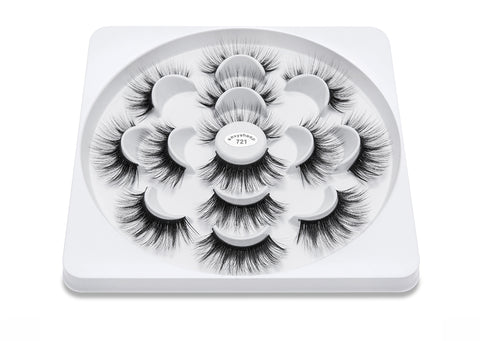 What size lashes for natural look?
For a natural look, medium-length lashes should be slightly thinner. This will help create a more natural and subtle visual effect. Different sizes of short natural false lashes will create different makeup effects. A good tip for newbies is to choose lashes that are close to the length of your natural lashes. Then start with medium length to thick lashes, gradually working up to longer lengths for a more dramatic look.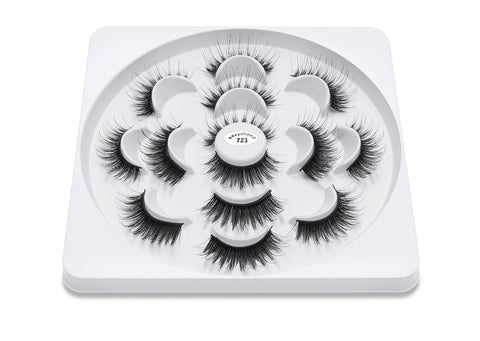 Do fake lashes make your natural lashes shorter?
No, fake eyelashes will not affect the growth of real eyelashes and will not shorten the natural eyelashes, but if you often wear false eyelashes, it may cause the breakage of real eyelashes and shorten the life of real eyelashes. Therefore, it is recommended to clean the false eyelashes every day, so as not to affect the growth of real eyelashes.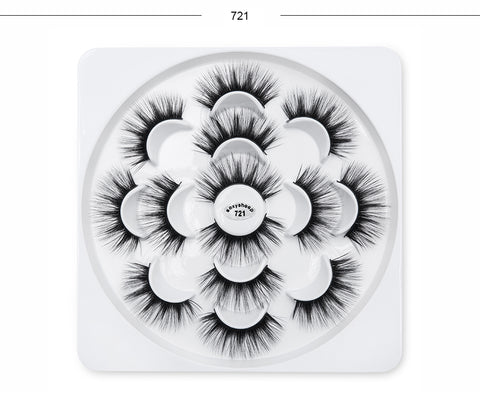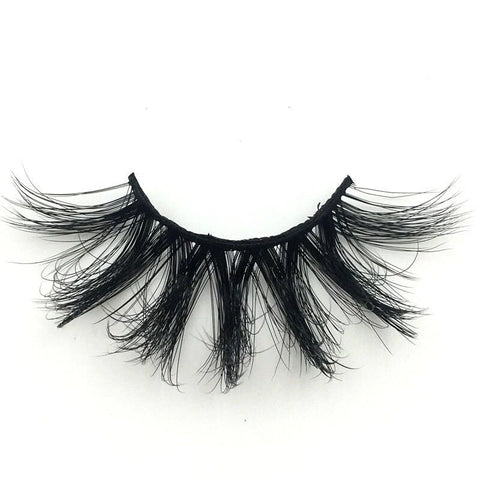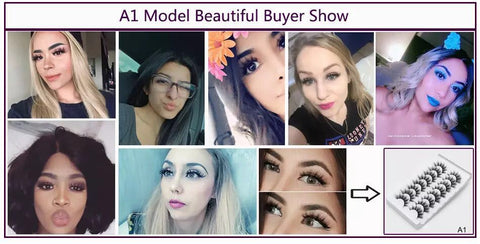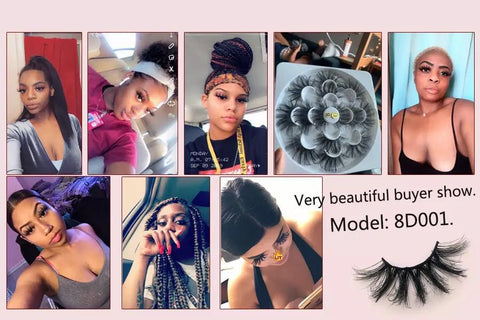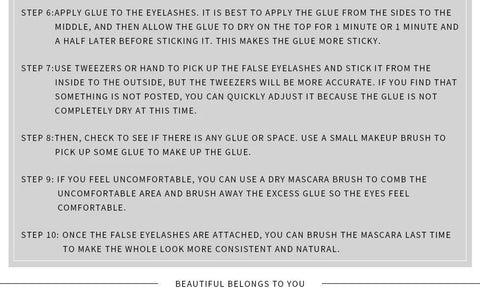 Good  news

Return for any reason within 15 days (free shipping)
Dear friends. We have already opened this service.
Supporting countries :(USA、Canada、Australia、UK、France、Germany、Spain、Russia、Brazil、Israel、South Korea、Saudi Arabia、UAE、Poland、Netherlands, and italy)
You can buy with confidence. If you feel that the product is not suitable. You can return it directly .We will give you a refund immediately . Happy shopping.
NOTE:
Friendly advice:When you received the goods  or you not received the goods. If you  have any questins. We hope you don't directly evaluate or open a dispute. Please leave a message with me at any time.We  will help you verify the problem. We will do our best to help you solve the problem.GIve you a satisfactory treatment plan.We hope to have an ongoing cooperation with you .Greetings.