The very popular tiktok item self defense lanyard tiktok is very popular among female friends. It is a good item that doubles the sense of security when going out. This self defense keychain set tiktok adopts a practical wristband keychain design and is also called protection keychain tiktok.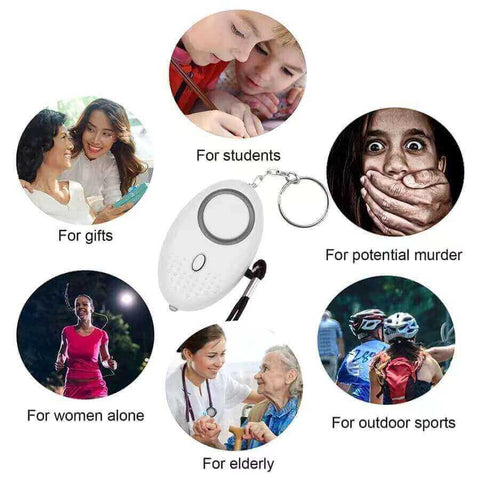 When using the wristband keychain, you can hang the tiktok self defense kit on your keys, bag, backpack, handbag, wallet or anywhere you like. All key ring accessories can be removed and installed where you want to install them, and you can freely match the key rings. The card wallet and wristband are made of leather material and are durable.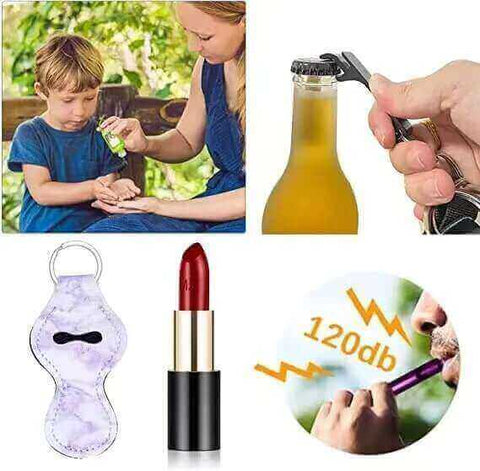 This safety keychain set tiktok includes 8 different tools and is easy to hang on backpacks, schoolbags, luggage, etc. Suitable for students, women, seniors and night workers, also great for night runners, climbers, camping or traveling, hiking is an outdoor necessity.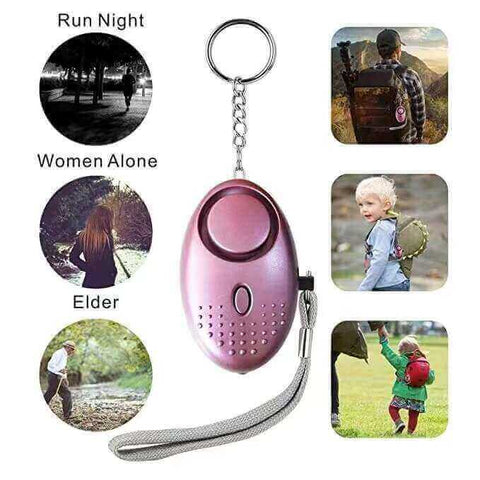 Tiktok defense keychain can emit an emergency alarm with a sound of 130 decibels to attract attention. The tiktok self defense keychain's siren can be used for emergency lighting, illuminating strong light, punching siren and bright light can let you walk in the middle of the night. When the contact pin is pulled out, the alarm activates. To silence the alarm, insert the contact pin into the unit.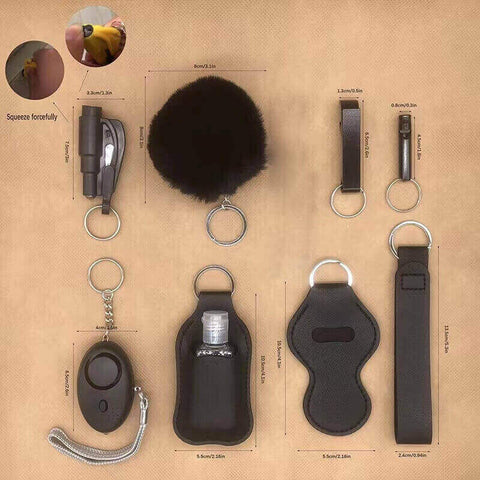 =================================== 
HIGH DEMAND- Most orders arrive in 10 to 18 business days.

SATISFACTION GUARANTEED- If something is wrong with your order, you can quickly contact our helpful customer support team to get a refund. 

Available online only. We ship Worldwide!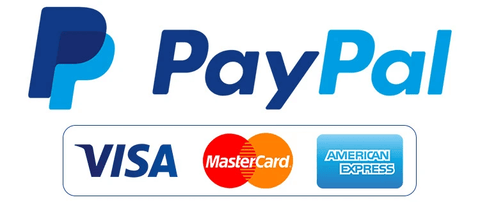 Worldwide Shipping in 72 HOURS
Free shipping worldwide
Please allow 2-4 weeks for delivery to the United states 、Canada、 United kingdom、Australia、 New Zealand and all European union countries
Please allow 2-6 weeks for delivery to the rest of the world
Our gurantee
Tracking number for every order
Sale payments via paypal and stripe
24/7 assistance shop beautifulyou886@gmail.com
No hidden fees