This is the TikTok floating candles that are currently very popular on TikTok, also called hanging candles. It consists of 12 Halloween floating candle sets, stickers, fishing lines and magic wands (batteries not included). You can use the magic wand button to turn the battery candles on. Lighten and darken, this is a great gift for your kids to have a magical world!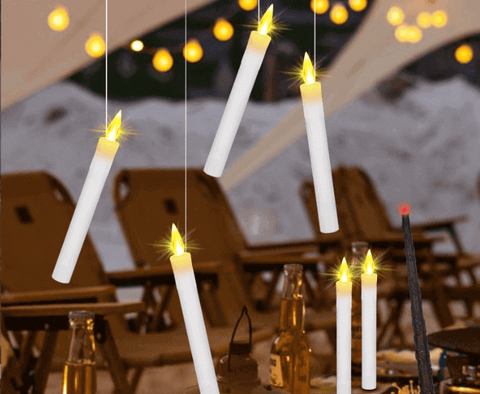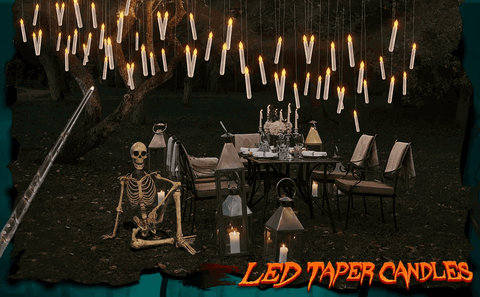 Designed with warm yellow flickering flames and dripping wax, these floating candles tiktok are extremely safe and safe from the risk of fire or burning. Floating candles are suitable for families with pets or young children to provide you with a safe and atmospheric feeling, allowing you to spend various festivals happily.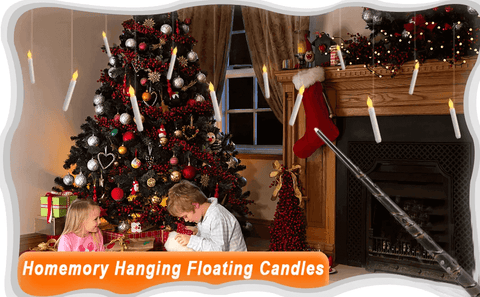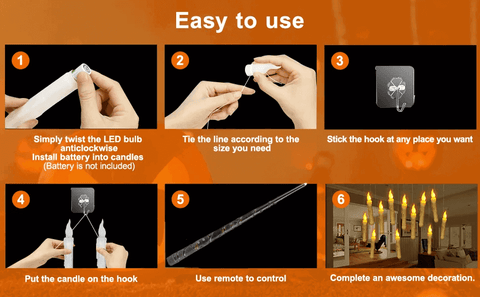 The secret to tik tok floating candles is to use fishing line and an upgraded small stripper glue hook. You can cut the fishing line to the desired length, tie one end of the line with the candle tie and the other end to the hook, and install these battery-operated tapered candles from the ceiling, door frame, window, fireplace, staircase or anywhere Hang fishing line where you want it to create a "floating" candle effect for your Halloween party, just like magic. Because of its magical effect, it is also called harry potter floating candles.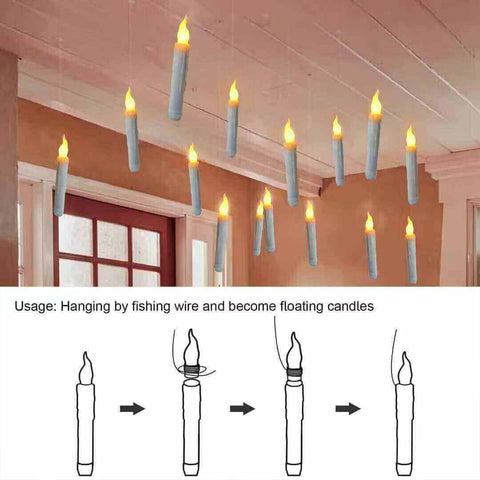 Harry potter hanging candles are perfect for indoor and outdoor decoration. Surprise your friends, family and neighbors when night falls and light the candles on your porch and patio with your wand! Fill your house with a spooky Halloween atmosphere and give your kids and family more surprises. harry potter hanging candles are a truly special Halloween decoration. Using a magic wand to illuminate candles on the porch and in the living room is a magical trick that will make the kids next door drool with envy! It will turn you into a real magician with real magic down the street!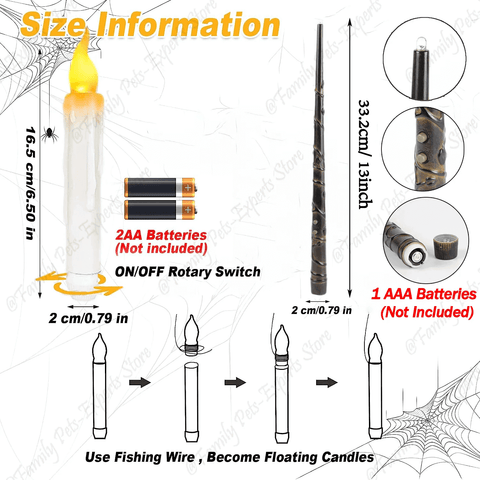 【floating candle decorations with Magic Wand Remote】
You will receive LED candles with a cool magic wand remote which can switch these flickering hanging candles on and off just like magic.
It must be really cool to wave the magic wand remote control and say a spell to light or turn off a candle.
【Magic Feeling Hanging christmas floating candles tiktok】
You can hang these battery operated taper candles with fishing wire(Included in Package) on the ceiling(or chandelier) to create "floating" candles effect for a Movie Theme party.
Perfect decor for holiday, church services, window candles, birthdays party, weddings, the fireplace, table, home & outdoor decoration.
【Battery Operated floating christmas candles tiktok】
Superior to other traditional flameless candles, these upgraded battery flameless candles requires only 2 x AA battery (Not Included).
Magic wand remote requires only 1 x AAA battery (Not Included).
【Perfect Magic-themed Gift】
Every child has an infinite curiosity and love for the world of magic, and this flameless candle with magic wand remote control is the perfect magic gift and toy for every child. Buy and set up now and give your beloved child a magical party like no other!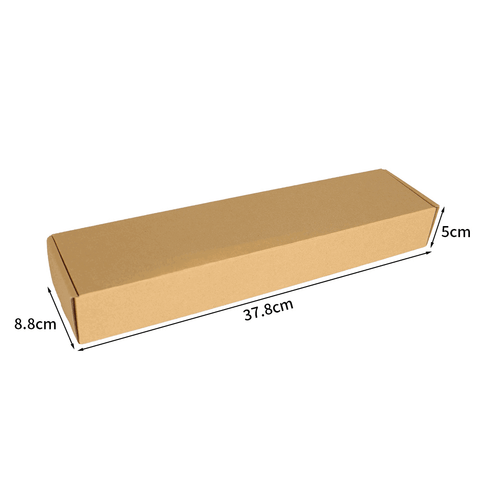 【1Set Package Included】
12pcs LED Candles: 2cm/ 0.79inch*16.5cm/ 6.5inch
1 Magic Wand Remote: 2cm/ 0.79inch*33.2cm/ 13inch
12pcs Hooks
20m Fish Line
=================================== 
HIGH DEMAND- Most orders arrive in 10 to 18 business days.

SATISFACTION GUARANTEED- If something is wrong with your order, you can quickly contact our helpful customer support team to get a refund. 

Available online only. We ship Worldwide!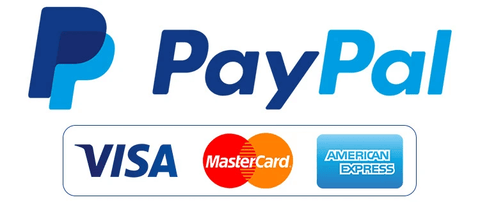 Worldwide Shipping in 72 HOURS
Free shipping worldwide
Please allow 2-4 weeks for delivery to the United states 、Canada、 United kingdom、Australia、 New Zealand and all European union countries
Please allow 2-6 weeks for delivery to the rest of the world
Our gurantee
Tracking number for every order
Sale payments via paypal and stripe
24/7 assistance shop beautifulyou886@gmail.com
No hidden fees