A question that has been asked a lot recently is what is the difference between our cigarettes in mouth and cigarettes? From a physical point of view, cigarette mouth absorbs nicotine through the oral mucosa between the teeth and gums, while cigarettes allow the body to absorb nicotine through breathing through the lungs. Therefore, the essential difference between mouth cigarettes and cigarettes is that mouth freshener cigarettes will A bit healthier, nicotine pouches use the oral mucosa to absorb nicotine, which does not cause harm to the lungs, and cigarettes on mouth are synthetic nicotine, which will be quickly metabolized by the body.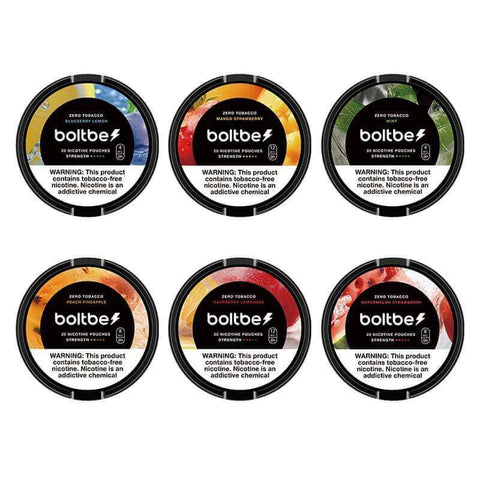 No tobacco removes all the bad substances from cigarettes, extracts the more refined nicotine elements, and then puts it into tobacco pouches. We collectively call it synthetic nicotine. Then it will be absorbed by our body, and then the body will be satisfied with nicotine. feel.
From the perspective of human experience, smoking can provide a smooth feeling of breathing. For mouth with cigarette, we focus on some confined spaces, such as when you are watching movies, having meetings, or in some smoke-free places, restaurants, offices, etc. , you can use pouch tobacco. You don't need to find a place where you can smoke, because smoking addiction is a very uncomfortable thing, so on tobacco pouches can provide convenience to everyone. They can be used in some closed environments such as airplanes and trains, and suddenly satisfy your craving. need.
Regarding the arrangement of tobacco pouches, we recommend not to drink water, not to lick it with your tongue, and not to let it have too much contact with water, which will reduce the occurrence of irritation.
Boltbe nicotine pouches come in pouches that contain nicotine. Boltbe uses natural food grade ingredients. At the same time, Boltbe bags are tobacco-free and environmentally friendly. You can put it between your lips and enjoy. Boltbe nicotine pouches not only save you time but also protect your teeth and mouth. Plus, it makes your nicotine intake private and simple. You just put it under your lips and it's ready to go in about 20 minutes. Boltbe is your intimate companion for work or vacation.
Feature
20 sachets per pack
Child lock design
Environmentally friendly
Nicotine concentrations: 4mg, 8mg
No harm to mouth and teeth
Food grade ingredients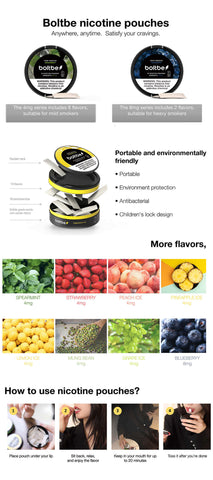 =================================== 
HIGH DEMAND- Most orders arrive in 10 to 18 business days.

SATISFACTION GUARANTEED- If something is wrong with your order, you can quickly contact our helpful customer support team to get a refund. 

Available online only. We ship Worldwide!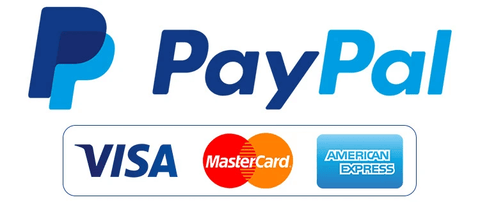 Worldwide Shipping in 72 HOURS
Free shipping worldwide
Please allow 2-4 weeks for delivery to the United states 、Canada、 United kingdom、Australia、 New Zealand and all European union countries
Please allow 2-6 weeks for delivery to the rest of the world
Our gurantee
Tracking number for every order
Sale payments via paypal and stripe
24/7 assistance shop beautifulyou886@gmail.com
No hidden fees