Light Therapy Mask Free  Worldwide Shipping in 72 HOURS
Free shipping worldwide
Please allow 2-4 weeks for delivery to the United states 、Canada、 United kingdom、Australia、 New Zealand and all European union countries
Please allow 2-6 weeks for delivery to the rest of the world
Our gurantee
Tracking number for every order
Sale payments via paypal and stripe
24/7 assistance shop beautifulyou886@gmail.com
No hidden fees 
Best Facial Massager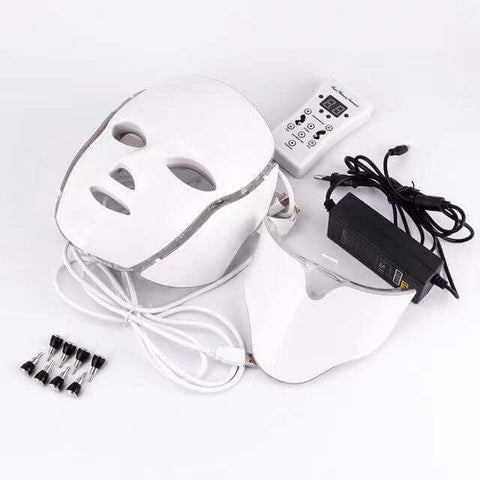 Led Light Therapy Mask:
SPA for high-quality skin treatment at home: This phototherapy mask provides you with 7 different light colors to treat various skin problems. Our UV-free, non-heating LED can penetrate into your facial tissues to strengthen collagen, cleanse and tighten the skin, reduce fine lines and wrinkles, improve skin tone, and more.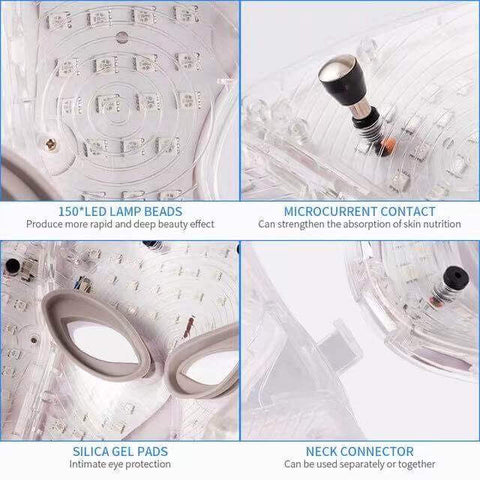 Opera Led Light Therapy Mask:
The latest LED light technology: 102 + 40 LED lights cover your face and neck, after upgrading, it can emit 5 kinds of intensity of the best wavelength of light.
Demalight Led Mask:
Seven colors of LED lights: Red light-increased blood flow and collagen production | Blue light-calms and tightens skin | Green light-improves pigmentation, fine lines and anti-aging | Yellow light-smoothes skin, reduces redness and swelling | Purple light relaxes , Improve lymphatic metabolism, light blue light, soothing, can help allergies | New White Light-Promote tissue metabolism.

Led Facial Mask:
Worry-free, safe, comfortable and easy to use: Our phototherapy mask uses the latest light irradiation technology and high-quality materials to make it safe, comfortable, natural and reusable. The wireless mask can be used anywhere and is 50% lighter than the previous version. Your skin absorbs light energy and then treats skin conditions according to the color used.

Working time function: The working time of Mâsk facial skin care is 5~60 minutes, you can adjust the time you want to use, and enjoy the skin care time easily and comfortably. (Usually we recommend using it for about 15-30 minutes a day, and you will see obvious results within 4-6 weeks. Skin problems will improve.)
[Safe and comfortable] Use environmentally friendly ABS material, non-toxic and tasteless, Mâsk's eye area is soft and does not squeeze, healthy and durable. easy to use.
  HIGH DEMAND- Most orders arrive in 10 to 18 business days.
SATISFACTION GUARANTEED- If something is wrong with your order, you can quickly contact our helpful customer support team to get a refund. 

Available online only. We ship Worldwide!