Recently, a very popular dry shampoo spray on tiktok has been recognized by consumers and quickly won the market. It is also called chinese dry shampoo tiktok.

Dry shampoo spray can reduce the stickiness caused by sweat and sebum, keeping the style dry and soft. Simply take an appropriate amount and spray all over your hair, then comb through with a brush and brush to finish.
Viral dry shampoo on tiktok is an innovative product designed for the modern lifestyle. It is a convenient, practical and efficient hair care tool, which can bring users an ideal hairstyle easily and quickly. This spes no wash dry shampoo is a cult favorite for its great results and ease of use.
The main function of tiktok dry shampoo is to increase the volume of the hair and improve the durability of the hairstyle. It contains a professional formula that quickly absorbs oil and dirt from hair, and provides volume and volume to hair strands, making hairstyles look more dimensional and vibrant. This is ideal for those who want to quickly create a natural bouffant.
Dry shampoo spray also has the function of enhancing the texture of hair style. It imparts volume and softness to hair, adding texture and volume to strands. Natural, energized hairstyles can be easily created by using the spray, giving hair a more defined and defined look. This is ideal for those who want a quick hair change or added volume.
Dry shampoo tiktok provides an ideal choice for people who pursue beautiful hairstyles under the modern lifestyle by increasing the volume of hair and improving the durability of hairstyles. It is convenient, practical and efficient. At the same time, its superior cost performance also makes it the first choice in the minds of consumers. Whether it's a quick boost of volume before styling, or adding vitality to the hairstyle on the go, this dry shampoo spray can help users easily create the perfect hairstyle.
There is no need to wash your hair with water when using spes dry shampoo tiktok, just spray the spray evenly on your hair. This is very practical for those busy modern people, especially when they are traveling, on business trips or when time is tight, it can help them quickly purify their hair without the cumbersome steps of traditional shampooing.
Tiktok dry shampoo has the function of cleaning hair roots. It contains oil-absorbing ingredients that absorb oil and dirt from the hair, leaving it refreshed and clean. By spritzing the mist and massaging the scalp, it effectively purifies the roots and prolongs the freshness of the hairstyle. This is a great solution for those with oily scalps or those who are on the go a lot.
Secondly, this viral tiktok dry shampoo is very easy to use. Just spray the spray evenly on dry hair, then gently massage the hair with your fingers, and you can feel the effect immediately. This spray does not require rinsing, eliminating the cumbersome steps of traditional shampoo and conditioner, saving a lot of time. It is especially suitable for those busy modern people, helping them quickly create the ideal hairstyle and making the whole styling process more efficient.
In addition, the formula of tiktok viral dry shampoo contains various nourishing ingredients such as vitamins and natural plant extracts. These ingredients can moisturize hair, improve the health of hair, and effectively reduce the trouble caused by static electricity. At the same time, using dry shampoo can also bring users a comfortable feeling of fresh fragrance, making the whole hairstyle process more pleasant. After using the spray, hair will feel softer, smoother and less prone to static.
In the end, this dry shampoo viral on tiktok is mainly due to its excellent value for money. Compared with other similar products on the market, its price is more affordable, and its quality and effect have also been recognized by the majority of users. This allows consumers to purchase high-quality products at a lower price, satisfying their needs for beautiful hairstyles, without burdening the wallet too much.
=================================== 
Function:
Contains no irritating ingredients and can be used with confidence.
Does not leave white flakes and does not clog pores.
The nozzle is designed with a 45° inclined angle, and the spray volume is large to cover the hair.
The hair roots are fluffy all day long, and the hair is fresh and not dry.
Shake well several times before use, spray evenly at a distance of 30 cm from the hair root, and then use fingers or a comb to style.
HIGH DEMAND- Most orders arrive in 10 to 18 business days.

SATISFACTION GUARANTEED- If something is wrong with your order, you can quickly contact our helpful customer support team to get a refund. 

Available online only. We ship Worldwide!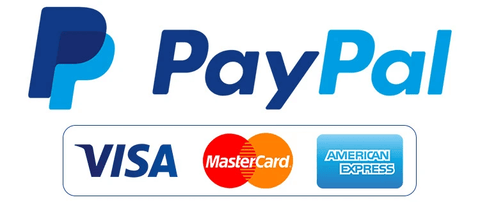 Worldwide Shipping in 72 HOURS
Free shipping worldwide
Please allow 2-4 weeks for delivery to the United states 、Canada、 United kingdom、Australia、 New Zealand and all European union countries
Please allow 2-6 weeks for delivery to the rest of the world
Our gurantee
Tracking number for every order
Sale payments via paypal and stripe
24/7 assistance shop beautifulyou886@gmail.com
No hidden fees