Popiron is currently a very popular 3D hairdressing tool on TikTok. It is a revolutionary tool that subverts traditional hair irons. Its uniqueness lies in the design concept and innovative technology. The 3d hair imprinting iron adopts a 3D arc design, which means that its hot plate is no longer a traditional straight shape, but a curved arc. This design is inspired by the natural curve of the human arm, which enables the 3d hair iron to better fit the curve and contour of the hair when perming, ensuring that each hair can receive even heat.
Popiron also features rapid heating and rapid cooling. It only takes tens of seconds to reach the required working temperature without waiting for a long time. This is very convenient for those busy mornings. At the same time, 3d hair iron also has an intelligent cooling system, which will quickly cool down after use, which is convenient and safe for storage.
More than just a powerful styling tool, Popiron has a stylish design too. The shell is made of high-quality materials, and the handle is ergonomically designed for a comfortable grip. In addition, it also has adjustable temperature control buttons and LCD display, allowing you to make precise temperature settings according to your needs and clearly understand the current working status.
All in all, Popiron is a revolutionary 3D hairdressing tool that brings users an excellent perm styling experience through its unique design and innovative technology.
How to use 3d hair iron
1) When replacing the image board, make sure the iron is unplugged and cooled completely. Slide off the POPIRON label cover and slide into the design plate of the desired image. Slide the cover back into place, snapping into place.
2) Turn on the power button, press the button to the desired temperature. Wait until the power light stops blinking and reaches the desired temperature (approximately 30 seconds).
3) Remember to wear heat-resistant gloves to avoid burns.
4) Section dry hair into sections about 1/2 inch thick and 3 inches wide. Press firmly and close the cap for 5 seconds to remove the hair, being careful not to disturb the image.
6) Please make sure the 3d curling iron is unplugged and cooled completely before changing patterns or storing.
=================================== 
PACKAGE CONTENTS:

First 3D hair stamping iron, 5 different plates including 3 shape plates (star, lightning, heart), crimping plates, flat iron plates, and heat protective gloves.
HIGH DEMAND- Most orders arrive in 10 to 18 business days.

SATISFACTION GUARANTEED- If something is wrong with your order, you can quickly contact our helpful customer support team to get a refund. 

Available online only. We ship Worldwide!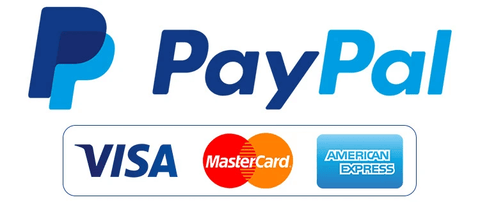 Worldwide Shipping in 72 HOURS
Free shipping worldwide
Please allow 2-4 weeks for delivery to the United states 、Canada、 United kingdom、Australia、 New Zealand and all European union countries
Please allow 2-6 weeks for delivery to the rest of the world
Our gurantee
Tracking number for every order
Sale payments via paypal and stripe
24/7 assistance shop beautifulyou886@gmail.com
No hidden fees