Butterfly eyeliner is currently very popular on tiktok. The wing shape designed by butterfly graphic eyeliner can create a three-dimensional, wing-like eye makeup effect, leaving a deep impression on people. The pen tip or brush head is designed to be very thin, which can easily draw The detailed lines and the outline of the wings make the butterfly eye makeup more realistic, easier and more convenient, do not require too much skill and experience, suitable for beginners and lovers of makeup of all levels, butterfly wing eyeliner is usually available in a variety of colors Choices can meet the needs of different skin tones and occasions.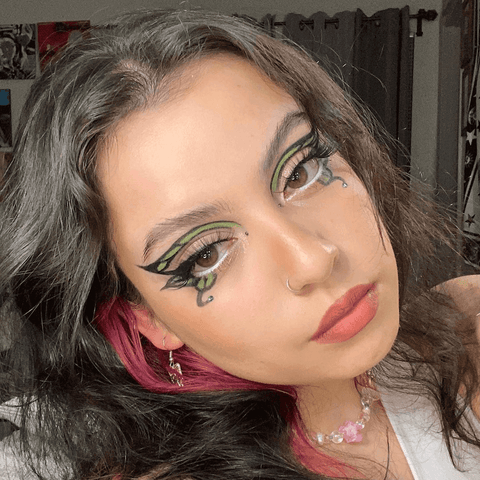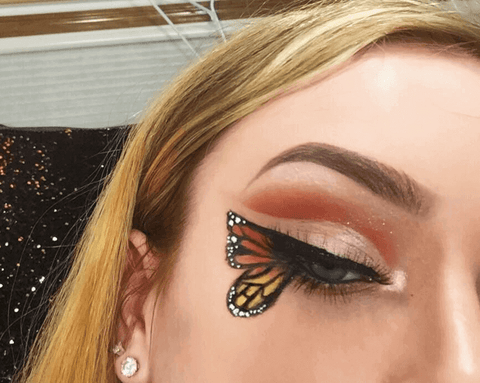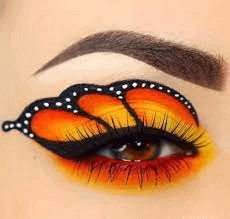 Everyone's understanding of halloween eyeliner is a cosmetic set that includes a variety of colored eyeliners or liquid eyeliners to meet people's needs for colorful eye makeup when dressing up for Halloween. The colors of halloween eyeliner usually include black, red, green, purple, gold, etc., which can easily create unique and attractive eye makeup effects. The color design of the halloween eyeliner should be full of creativity, such as using Halloween elements such as ghosts, pumpkins, and wizard hats to decorate the appearance of the eyeliner and add fun to the makeup.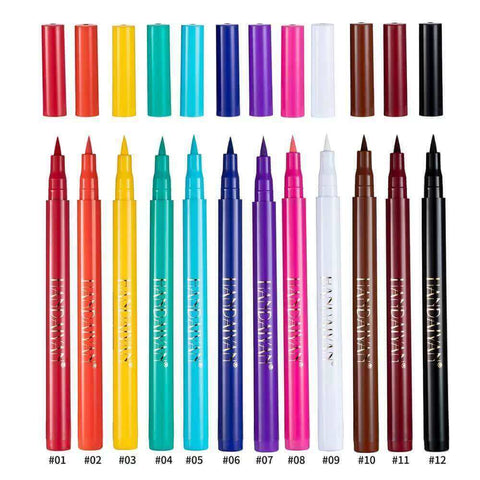 Features:
1. 100% Brand New & High quality
2. Long lasting saterproof, sweatproof , not dizzy catch
3. One side of Eyeliner, one side of wing shape
4. Cool black waterproof formula, quick-drying, do not faint, easy outline perfect line
5. Portable size, easy to carry.
6. Suitable for professional use or home use.
7. An good gift for you and your friends.
Specifications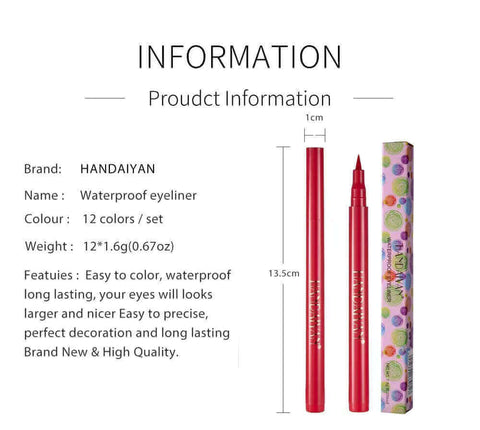 Easy butterfly eyeliner is easy to use, has the ability to design and be creative, easy to match different make-up style.The eyeliner lines and defines with smooth,even color that looks fresh all day.
12 different colors of cosplay eyeliner, including matte, glitter, metallic and pearl effect eyeliner, and super pigmented formula for fast coloring. 2 different colors to meet the needs of different makeup looks. Perfect for various occasions, such as dating, party, wedding, bar, dance party, camping, office or daily makeup. The smooth butterfly eyeliner allows you to create freely.
The cosplay eyeliner is highly pigmented, easy to apply and tint, smudge resistant for all day wear, water and sweat resistant for 12 hours. Maintains radiance throughout the day and creates captivating eyes. Easy to apply and wash, easy to remove with makeup remover, quick clean, don't worry about pigmentation. It can also be removed with warm water and then gently cleaned with detergent.
The cosplay eyeliner also fills in the lips for a beautiful matte look. Colored eyeliner can be used not only for eye makeup, but also for lip liner, eye shadow and eyebrow pencil. Wear it with different looks for different occasions, from a youthful bright look to a mature smoky eye. Soft and smooth eye makeup pencil can help you create firm contour and beautiful eyeliner. Suitable for various occasions, weddings, parties, shopping, etc., it will be a perfect gift for friends, best friends and family members.​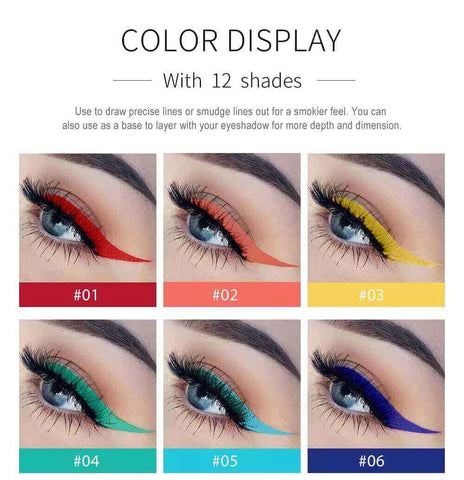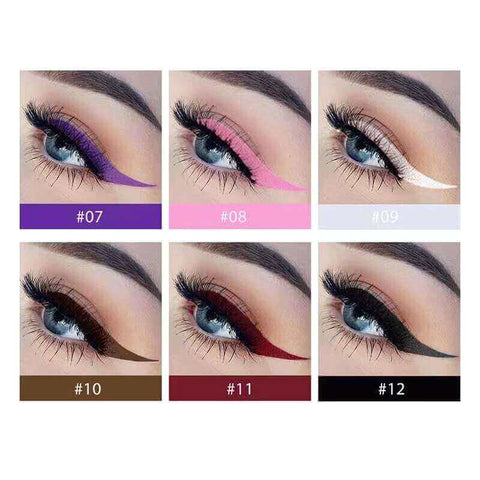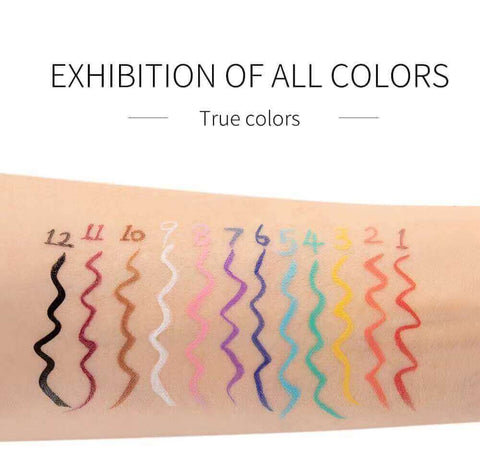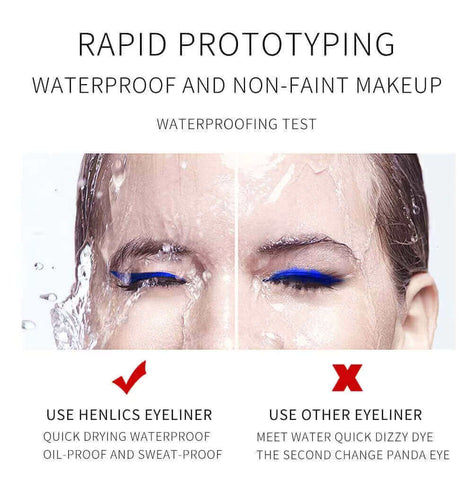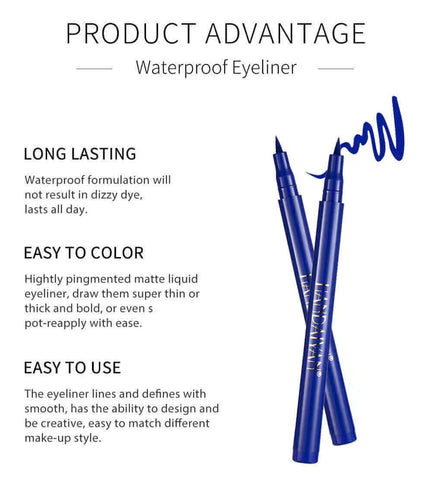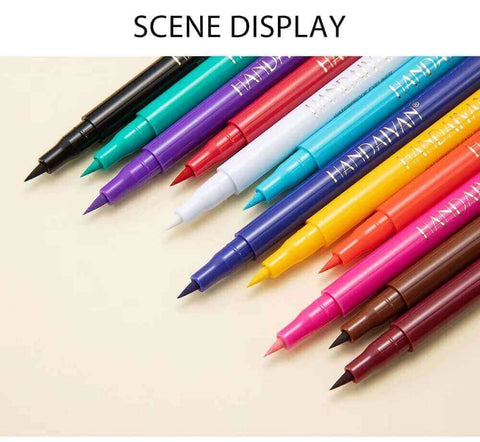 ------------------------------------------------------------------------------------------------
Free shipping worldwide
Please allow 2-4 weeks for delivery to the United states 、Canada、 United kingdom、Australia、 New Zealand and all European union countries
Please allow 2-6 weeks for delivery to the rest of the world
Our gurantee
Tracking number for every order
Sale payments via paypal and stripe
24/7 assistance shop beautifulyou886@gmail.com
No hidden fees