6ML Mirror Effect Metallic Nail Polish Transparent Purple Rose Gold Silver Chrome Nail Art Varnish For Nails Manicure Lacquer

This silver chrome nails is composed of silver shiny color, the gorgeous and luxurious effect is as dazzling as diamonds and sparkling pearls, suitable for dates and parties to make you dazzle in the crowd. You can create your own design at will, create a special fashion effect on your nails at any time, and catch the eyes of others.​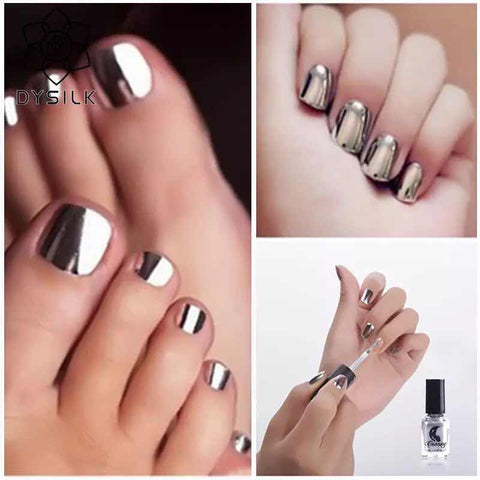 How to use:
1.File and clean your nails, polish the entire nail surface with the white side of the file.
2. Wipe and remove excess dirt and oil on the nail and nail surface with alcohol cotton.
3. Shake the mirror nail polish before use.
4. In order to ensure the results, it is recommended to use a layer of base coat first, to make the nails surface smooth.
5. Paint the mirror polish 2-3 minutes after the base coat painting.
6. First brush a layer, wait to dry and then brush the second layer. Recommend to brush 2-3 layers.
7. Finally, paint bright top coat in the surface. It can help to maintain for longer, and not easy to scratch.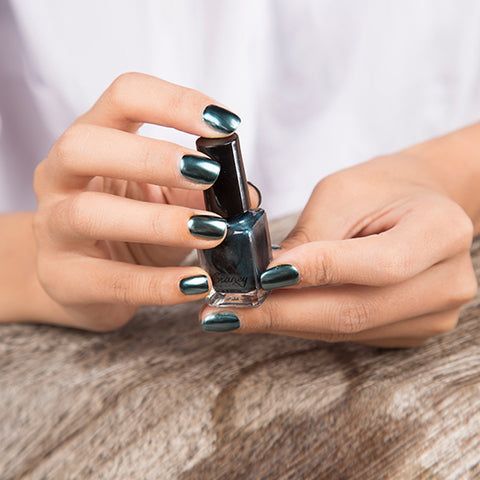 Silver chrome nail polish can make your nails sparkle, gorgeous look exudes dazzling charm. The chrome nail polish can last longer, keeping the nails bright and lasting for more than 20 days.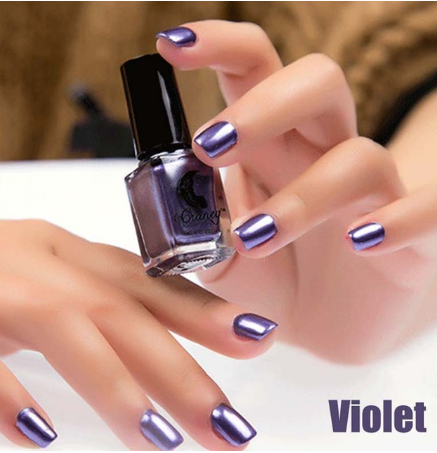 The chrome nails silver is relatively light and portable, suitable for professional salon manicurists, amateurs or beginners to DIY at home. Perfect gift for mother, sister, girlfriend nail lovers. No one can resist the brightness and appeal of this dazzling shiny rose chrome nail polish.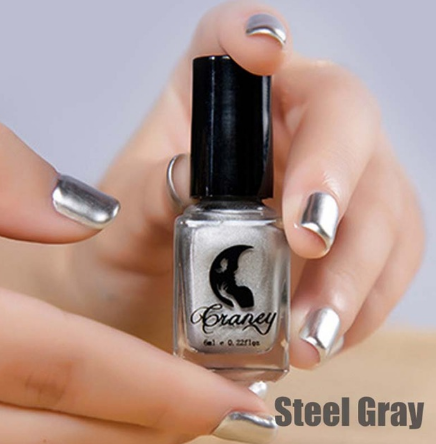 Specifications:

100% Brand New and High quality. Featuring a nail oil top-coat and a base-coat. Designed to be durable yet easy to remove. Suitable for professional use and personal use. New metallic mirror nail polish makes you fashion and shinny. Gives your nails the look of polished metal and mirror-shine. The nail polish is environment friendly and do less harm to your health.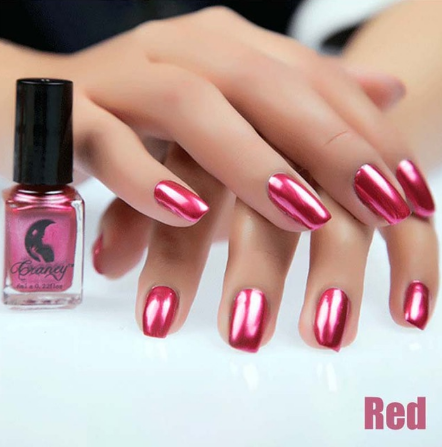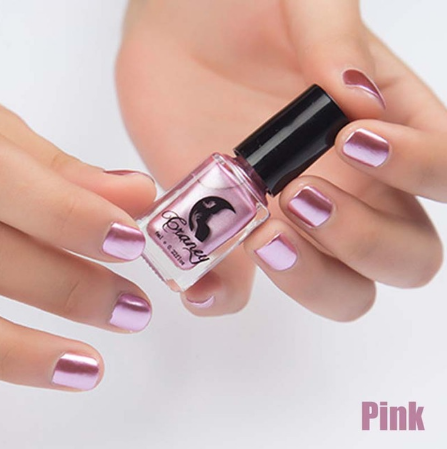 Quantity: 
1pac
Ingredient: 
Nail Polish
NET WT: 
6ml
Item Type: 
Nail Polish
color: 6
 colors
Advantages1: 
No Need UV LED Lamp
Advantages 2: 
Easy to Remove
Characteristic: 
Eco-friendly,health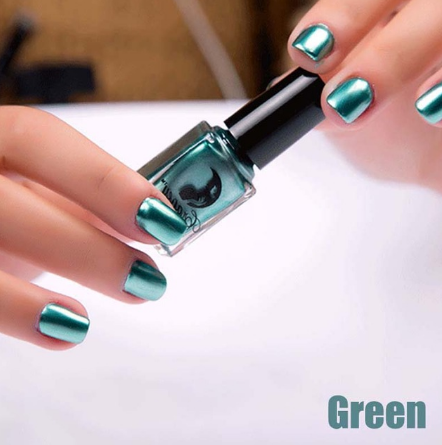 Specification:
Type: Nail Polish Color:6colors(optional)
Capacity: 18ml
Quantity: 1Pc